You can unsubscribe at any time from the EcoVadis platform. Your decision will be automatically and immediately recorded, and will impact your next subscription period. For instance, if you still have 3 months left in your current subscription period on the day you unsubscribe, your access to the EcoVadis platform and all your current services will remain accessible until the expiration date indicated on your platform.

If you would like to unsubscribe, please follow those steps:
connect to your EcoVadis platform
click on "subscription" item of the account menu (top-right corner)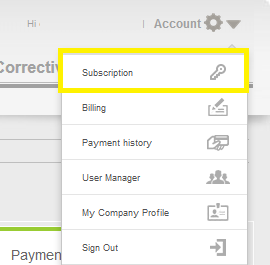 click on "Unsubscribe" at bottom of the page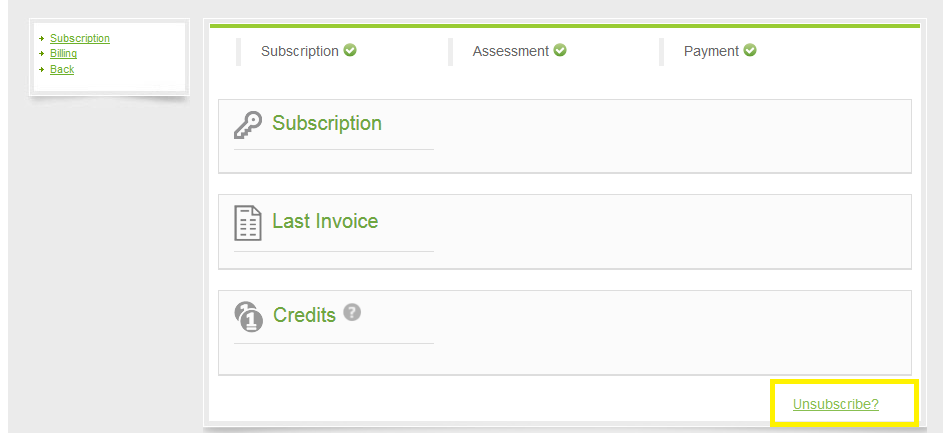 Important: once you decide to terminate your company subscription, this will impact all users in your company currently using EcoVadis: upon your subscription termination, all users will lose access to your EcoVadis account.

Please note that, according our T&Cs, your subscription is renewed automatically if you do not take the decision to unsubscribe. If you don't want to be renewed, you can unsubscribe at any time, making sure you're taking your decision before the renewal date indicated on your platform.

Should you run into any issue related to the termination of your company subscription, please contact our support.