The registration of your company is the first step in the assessment. You can register your company here.
All the information sent through this registration form will allow EcoVadis to create an account for your company and a customized questionnaire based on three main factors: size (number of employees), industry and location.
Here is an overview of the registration process:
Step 1
Identify your company to help us create an account or find your account.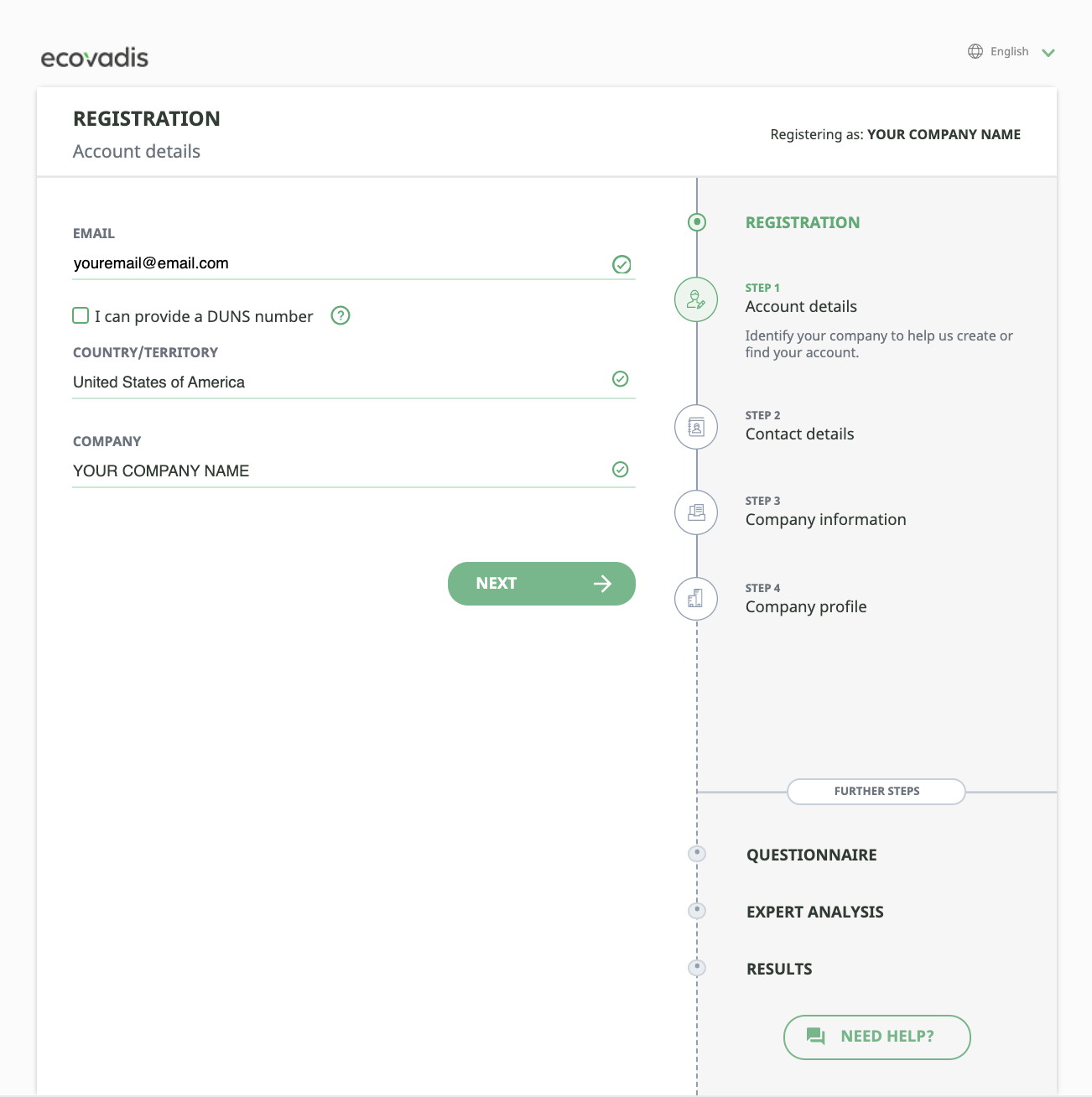 Step 2
Enter your contact information. We will use it to contact you about answering the EcoVadis Sustainability questionnaire. If you think there is a more suitable contact to do this, you can enter a second set of details, and all further communication around the EcoVadis assessment will be directed to this person.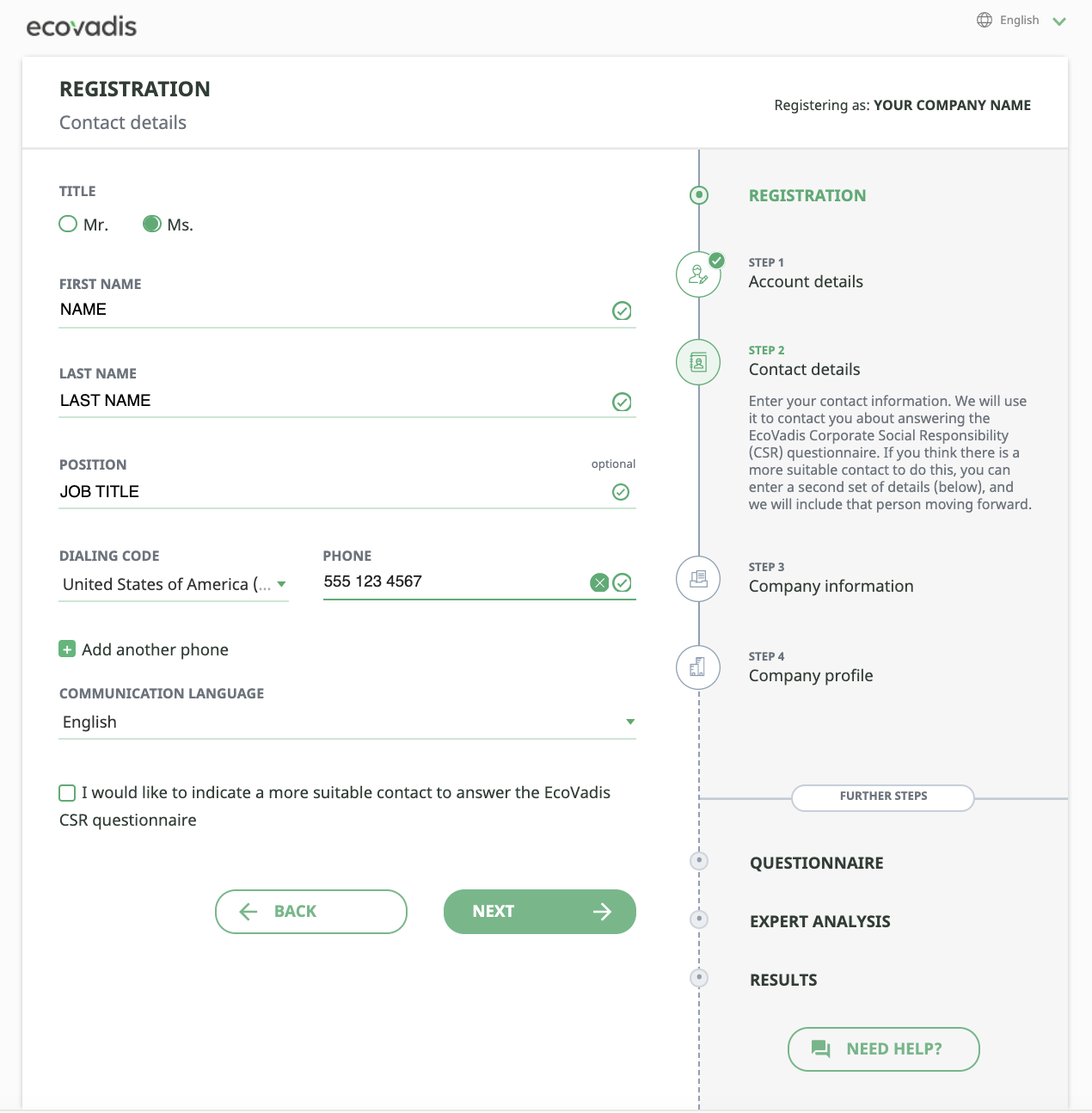 Step 3
Enter information for the company (the legal entity) that should be assessed. It can be a parent company, a specific subsidiary or an operational site. This is called the "scope" of the assessment request. If you were invited by a trading partner, please refer to their request for guidance on the scope they have requested for your assessment.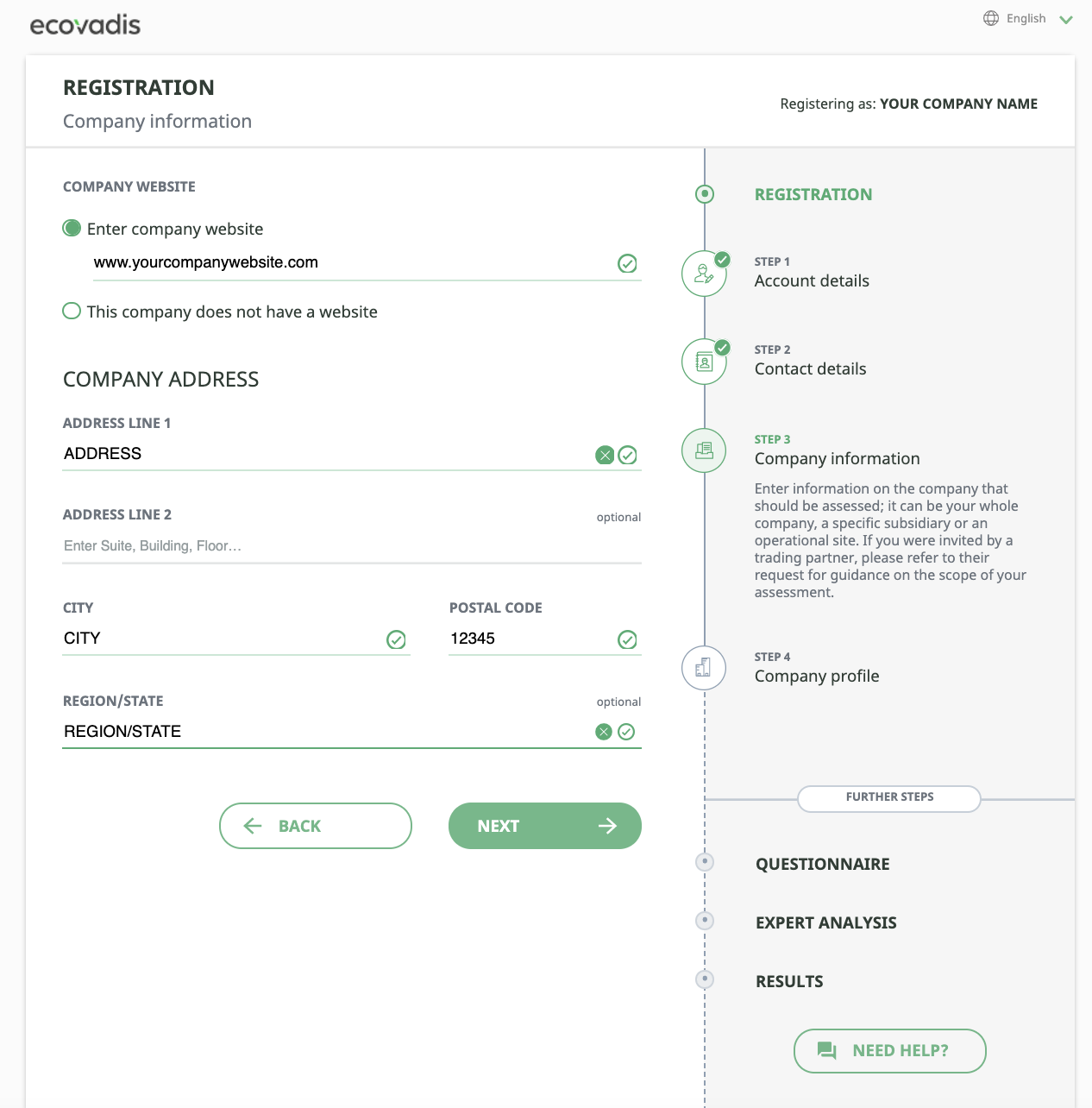 Step 4
The information requested here allows EcoVadis to determine the assessment criteria relevant to your company. Please enter the information to the best of your knowledge. Our internal data management team will also confirm this information while they design your custom questionnaire.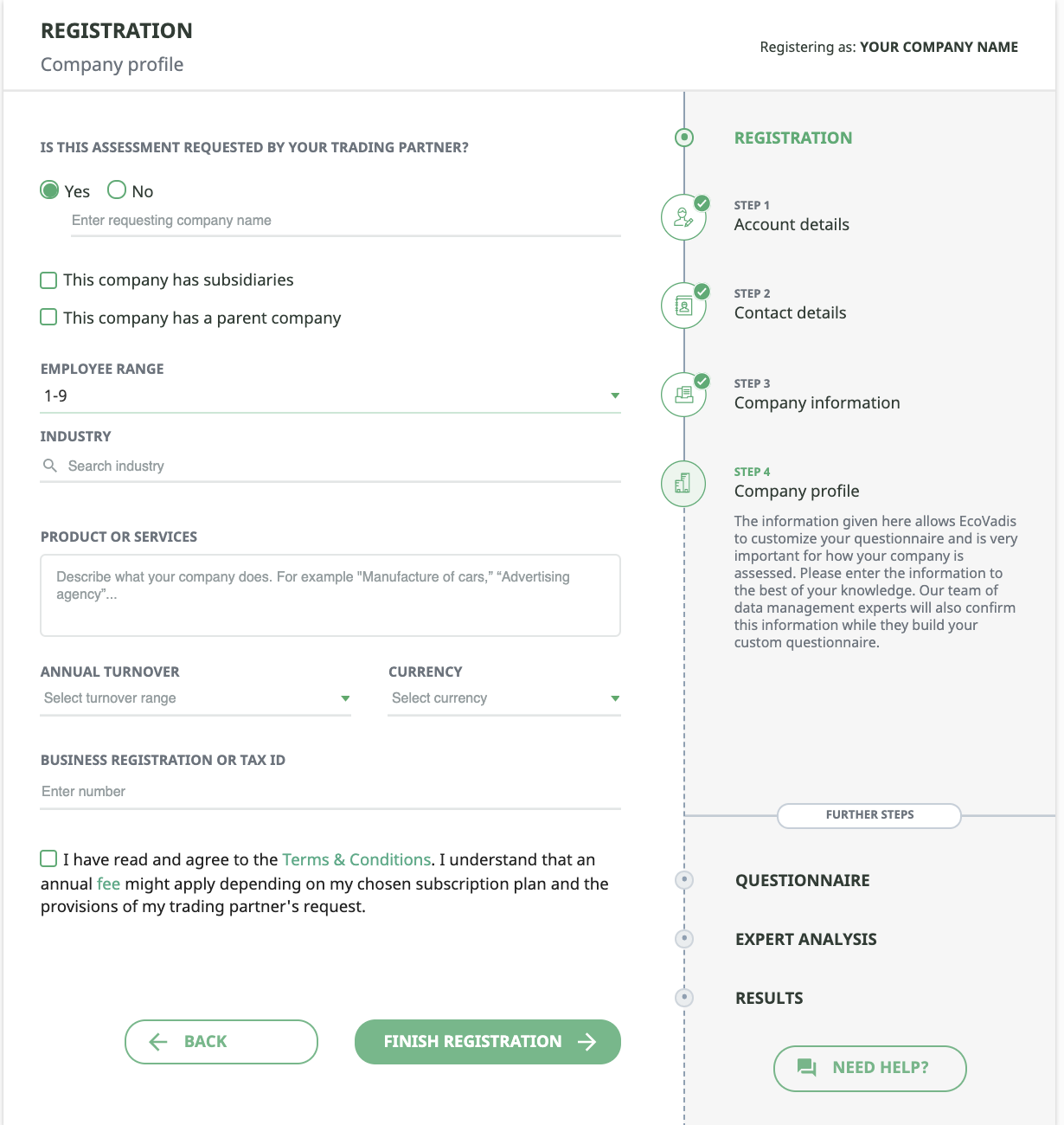 Next steps: After completing the registration, EcoVadis needs five business days to create your customized questionnaire. Once it is ready, we will email the contacts indicated in the registration, providing instructions on setting up their password, logging in to the company's account, and getting started with the sustainability questionnaire.