The document sharing feature allows corporate account users to share group level documents such as Group policies, Code of Conducts, and Employee handbooks with subsidiaries that are connected to the corporate account. This simplifies the process of uploading documents since the corporate account will upload group level documents once and can share them with all relevant subsidiaries.
If you have a corporate subscription and would like to share documents with your subsidiaries, you can do so through the EcoVadis platform:

Step 1: Log in to your EcoVadis dashboard and click the 'Network' tab on the left-hand side of the screen.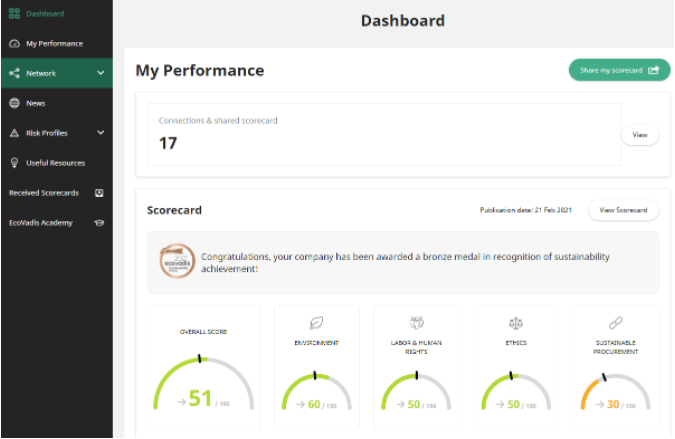 Step 2: Then, click on 'Subsidiaries'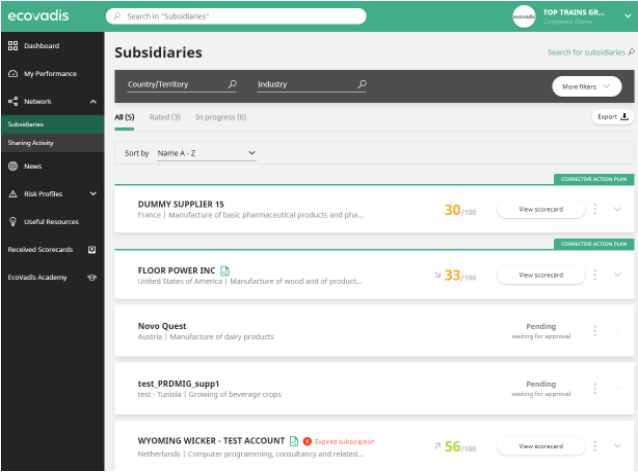 Step 3: Next, click on the three dots on the far right of the subsidiary's name. In the drop-down menu, you will see 'Share documents with this subsidiary,' click there.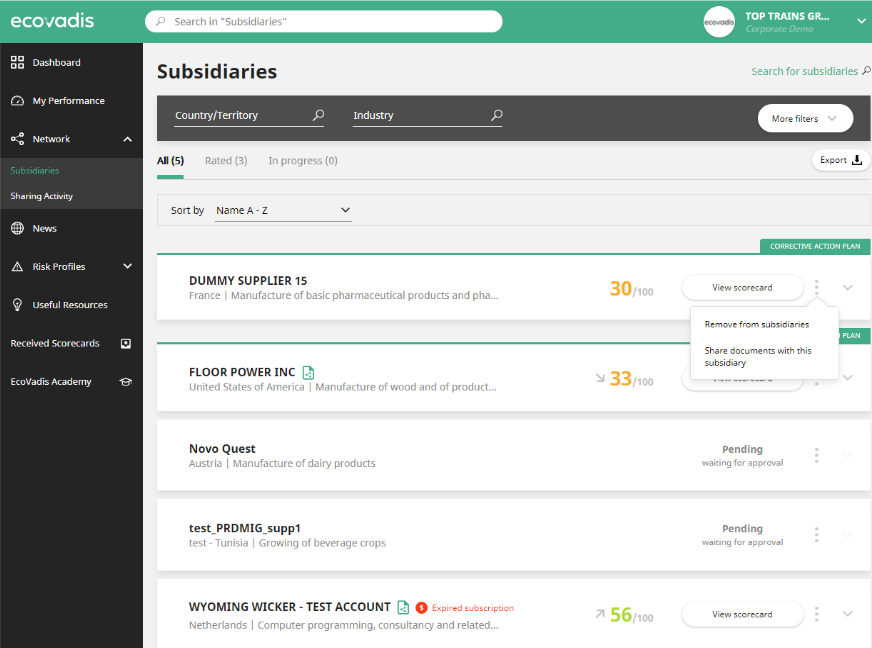 Step 4: After you click to share your documents, you will be prompted to confirm your request. In the future, you can unshare documents by clicking on the three dots again, and choosing to stop sharing with your subsidiary. See below.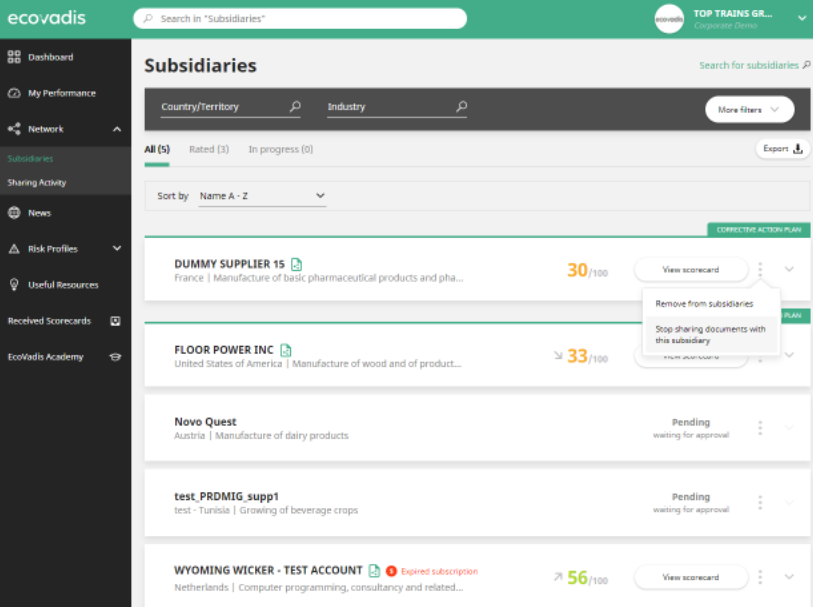 If you need additional guidance around document management, please contact us at support.ecovadis.com We would be happy to help.
Can the corporate account see subsidiaries' documents?
Yes, once you are logged into your Corporate EcoVadis account, you can see your subsidiaries documents by going to 'Network' and then clicking on 'Subsidiaries'.
On the next screen, you will see your list of linked subsidiaries. Go to the subsidiary you would like to see the documents of, and click on, 'View scorecard'.
Here, you will see the scorecard of your subsidiary, click on their 'Documents' tab.
Next, you will see their documents listed below. If you want to download a document to view it, you can click the three dots on the right of the document and click 'Download'.